A helping hand to AIL, "una casa per chi è in cura"
Mitsubishi supported the project 'AIL Accoglie. Una casa per chi è in cura' by participating in the charity auction, purchasing artworks by Piero Lissoni and Gianni Berengo Gardin.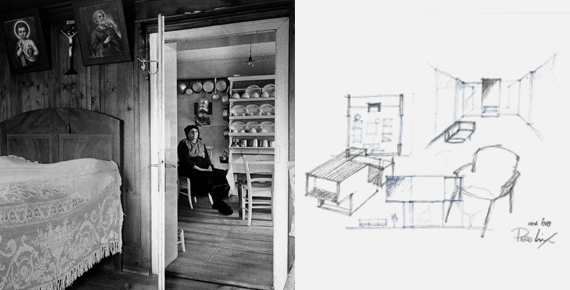 Project: AIL
On April 4th the charity auction 'Una mano per AIL' took place in Palazzo Clerici, Milan.
The event was aimed at funding the project 'AIL Accoglie. Una casa per chi è in cura' which ensures free home assistance to AIL patients who are forced to move to Milan for treatment over long periods of time.
During the event, paintings, drawings and photographs representing the concept of dwelling, were donated by important contemporary artists and auctioned.
Mitsubishi Electric also took part in the event managing to purchase 'Untitled', a pen and pencil drawing by architect and designer Piero Lissoni, and 'Dentro le case', a print by world-class photographer Gianni Berengo Gardin.
Mitsubishi's concept of home is not only the idea of a physical place but also a space where people share love, warmth and safety. Bringing these concepts to life is the daily commitment of our company, and helping to give a more reassuring future to people in times of suffering is the motivation that guided us in taking part in the AIL initiative.
For information visit: https://www.ail.it/