A park for all children
'Albero del Tesoro (''Tree of the Treasure') of Padova is the name of the inclusive park wanted by the Robert Hollman Foundation, a body that deals with advice and support for the development of children with visual impairment and their families, and which will soon be completed and available for everybody
Thanks to the contribution of Mitsubishi Electric, a merry-go-round accessible to those with walking difficulties, has been set up inside the green space.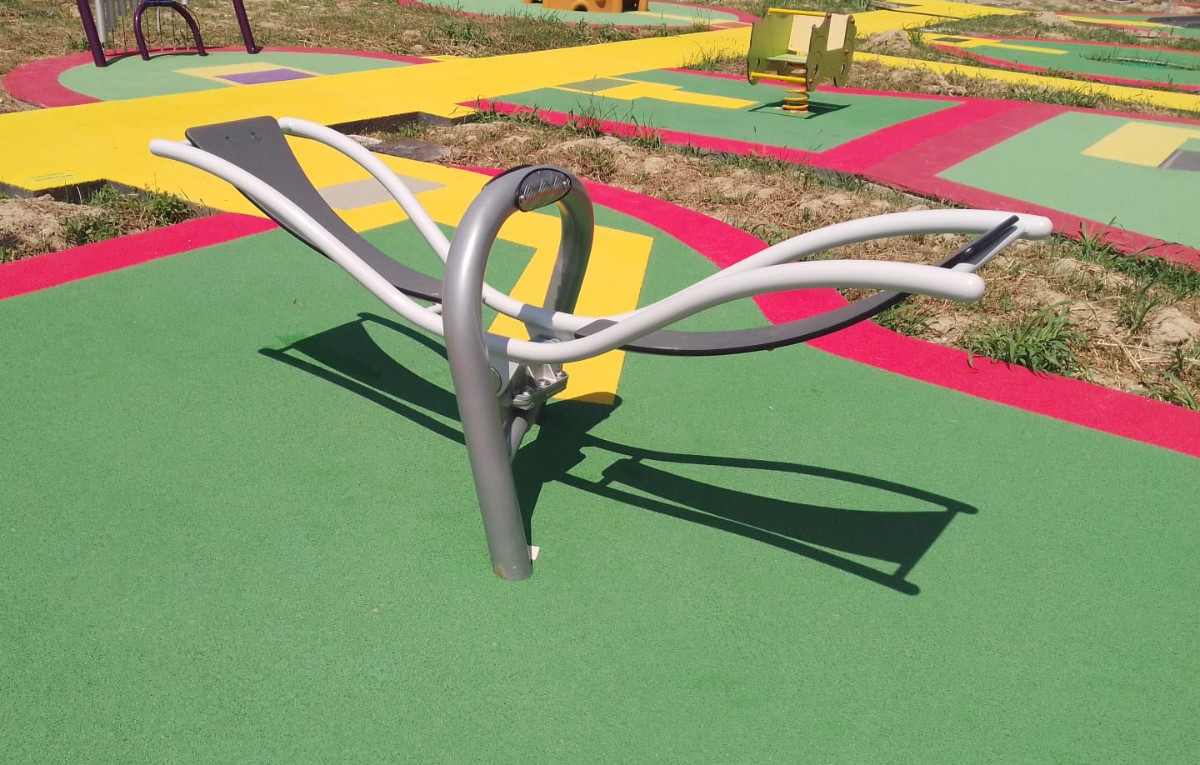 Project: Hollman Foundation
'Albero del Tesoro', the inclusive and sensory municipal park at the gates of Padova, is taking shape: an urban space open to all, without architectural barriers, with play areas for children with and without disabilities, spaces for socializing and aggregation to favor the intergenerational relationship between people and enhance the specificities of each one, as well as disability.
In an area of ​​5,600 square meters, Mitsubishi Electric contributed to the installation of 'Dragonfly', a swing carousel characterized by a shape reminiscent of a dragonfly. Thanks to two ergonomic seats, this structure is also accessible to those with mobility difficulties. It is located on an area of ​​about 17 square meters whose flooring is covered with colored rubber, an anti-trauma material that allows accessibility even to wheelchairs.
The Park, in fact, was designed to allow all people to access it: the walkways follow a linear geometry to facilitate the construction of a mental map even for people with visual impairments. The high-contrast color of the areas, different from the walkways, allows you to easily identify the areas with the rides. Each area shows at its entrance a rectangle of the same color as the game; even this simple trick becomes a further facilitation for all children.