Community support
Covid-19: Mitsubishi Electric's commitment to support the hospitals of Monza and Bergamo continues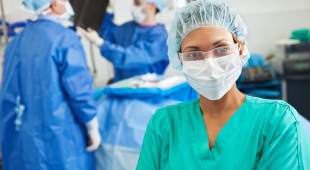 With the aim of continuing to support Lombard hospitals in the continuation of the fight against Covid-19, Mitsubishi Electric has decided to double the donation of 100,000 Euros made in March to San Gerardo hospital in Monza and Papa Giovanni XXIII hospital in Bergamo, thus bringing the total amount of donations to 200,000 Euros.
A gesture that we deem necessary to guarantee continuous support to health facilities that have been strongly tested by efforts to treat people affected by the virus over the past few months and to support the communities that have been most affected.
This second donation has allowed the Papa Giovanni XXIII hospital in Bergamo, through CESVI association, to purchase a purifier for medical environments at a high risk of infection and air contamination, two latest generation electronic turbine fans for the treatment of intensive care patients and seven lung ventilation devices for discharged patients who still need help with breathing.
San Gerardo hospital in Monza, on the other hand, used the donation to increase the medical staff for Covid – 19 patients, investing in new resources.