Results of solidarity
The collection efforts for materials and goods after the flood by the Ravenna Heart and Territory Association, together with many other associations and Mitsubishi Electric, has been extraordinary. We share the results!
The tireless tenacity of volunteers, the generosity of people and the contributions of companies in the area and nationwide have helped more than 400 families and enabled the distribution of more than 16,000 products and equipment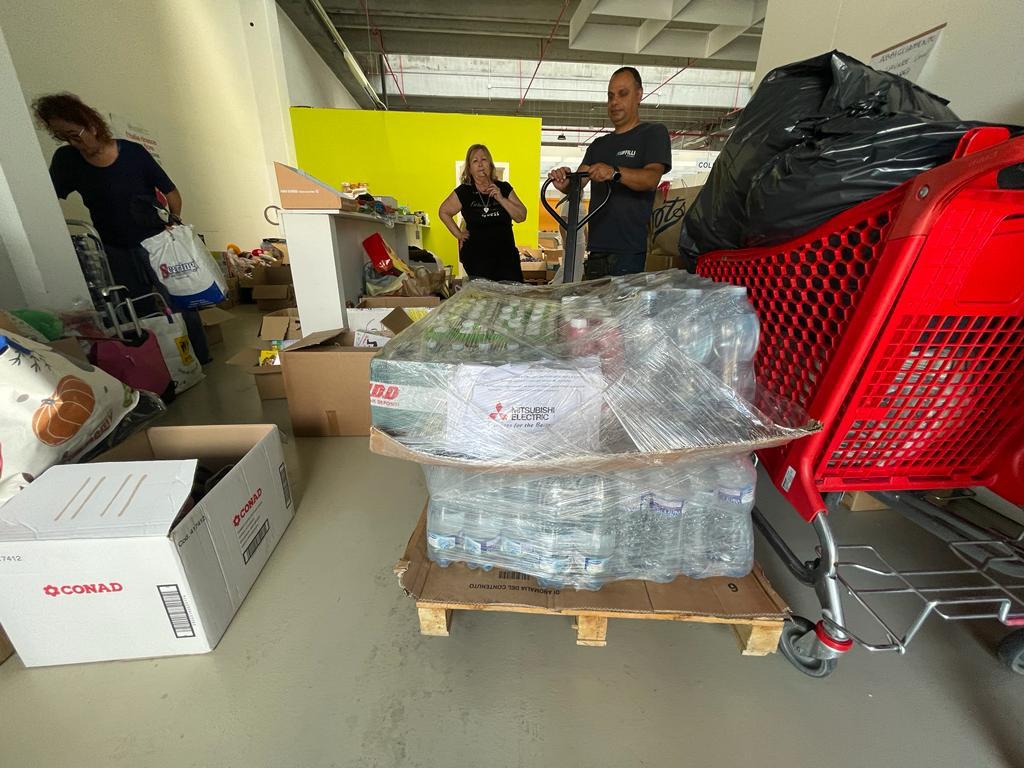 When the lights go out on a catastrophic event such as the flooding in Emilia-Romagna last May, it is easy to forget the commitment and work of the many volunteers who intervened and to forget the countless social initiatives and fundraisers activated to help citizens, although the pain and anguish of those days are still in the hearts and eyes of those who experienced them.
Supporting the affected population at the time of the emergency was one of the goals of the Cuore e Territorio Association of Ravenna, which was immediately joined by Mitsubishi Electric in helping to collect basic necessities, materials for cleaning streets and houses and making people safe.
Therefore, we are proud to communicate the results of this activity, which involved more than 260 associations from the territory and all over Italy, who from mid-May to July delivered to Cuore e Territorio 16,025 equipment and products used, both in the first phase of the emergency and afterwards, to free homes from water and mud and clean them. Boots, water pushers, shovels, gloves, disposable overalls, masks, buckets, immersion pumps, pressure washers, and more personal hygiene products were also delivered (about 1,206 parcels plus the delivery of 2,813 food expenses). Since May 29, the distribution to more than 400 families of food and clothing items, small household appliances, dishes etc. to which 35 complete bedrooms have been added.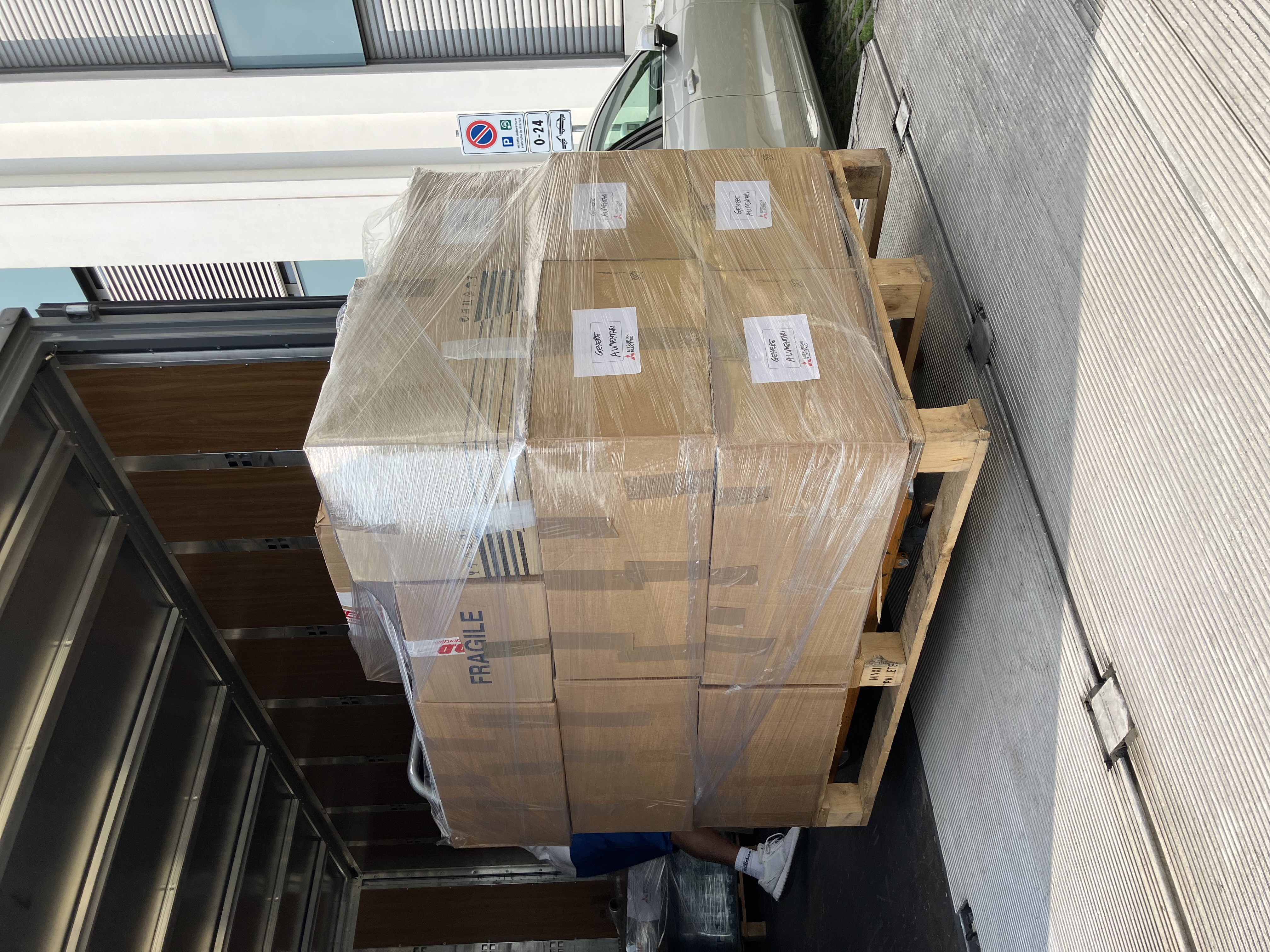 At the Ravenna Cuore e Territorio collection point, all citizens who have suffered damage from the flood, no one excluded, have free access. Each product delivered is registered and assigned to the person receiving it, who is identified through a request for identification. Through this method, which is necessary since aid is being distributed from the generosity of so many, the association is able to keep track of all aid and quantities. Likewise, donated products and materials are recorded.
In these months of activity, 203,801 euros worth of aid has been distributed. A figure that is conservative and does not take into account the thousands of items of clothing and shoes (new) that were distributed, the value of the 35 bedrooms, small appliances and much more. A result of which we are proud and which exceeded all expectations by going far beyond our forecasts.