Mitsubishi Electric alongside Alice for Children in Kenya
Since 2011, the company's Italian branch has supported the activities of the association working to guarantee the right to education and medical care.
Alice for Children, the association that Mitsubishi Electric's Italian branch has been supporting since 2011, continued its efforts even during the pandemic to get more children into school and to ensure women's health.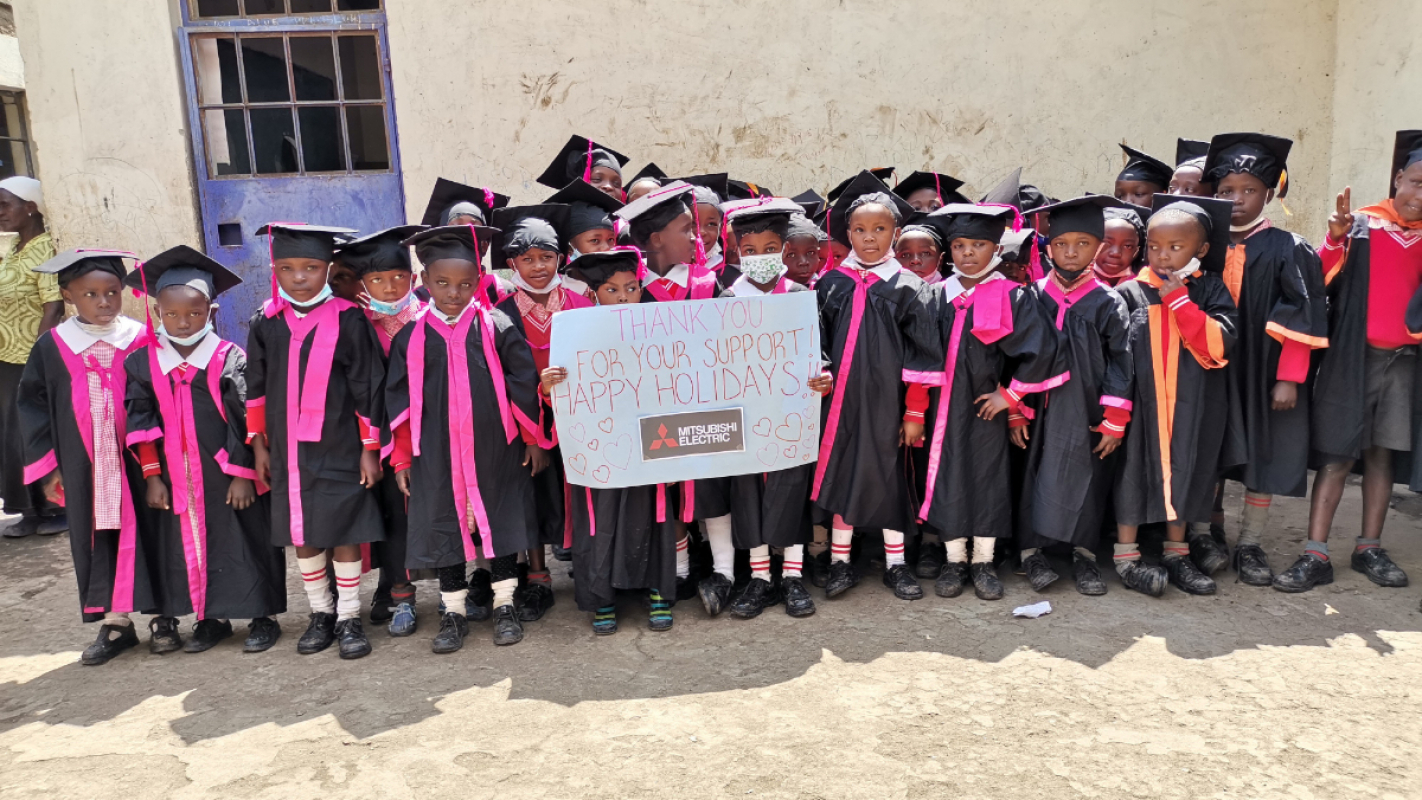 Project: Alice for Children
The pandemic has increased the already precarious conditions of many children living in the slums of Nairobi. Alice for Children, the association Mitsubishi Electric's Italian branch has been supporting since 2011, has not stopped, and has continued its efforts to help children enter the school system and started building a new school compound in Dandora.
The association has been supporting girls and young women by distributing packs of sanitary towels, providing gynaecological check-ups and medical-psychological support to victims of abuse and violence.
During the lockdown months, Alice for Children also activated an action plan to bring food and medical care to the most vulnerable families and to deliver the most appropriate food for their diet, water and medicines to children suffering from chronic diseases (such as HIV and sickle cell anaemia), reaching almost 300 families monthly.
Despite the critical situation, in July the class of children Mitsubishi Electric's Italian Branch has supported over the last few years, finished kindergarten and is now about to start primary school: an achievement that makes us very happy, because we are convinced that a high quality education is an unquestionable right of every boy and girl.