Mitsubishi Electric inaugurates MIRAI
A new venue designed to foster collaboration and meet the needs of an evolving workplace
The new building, which means 'Future' in Japanese, is a modern, state-of-the-art building within Vimercate's Energy Park, already home to other innovative companies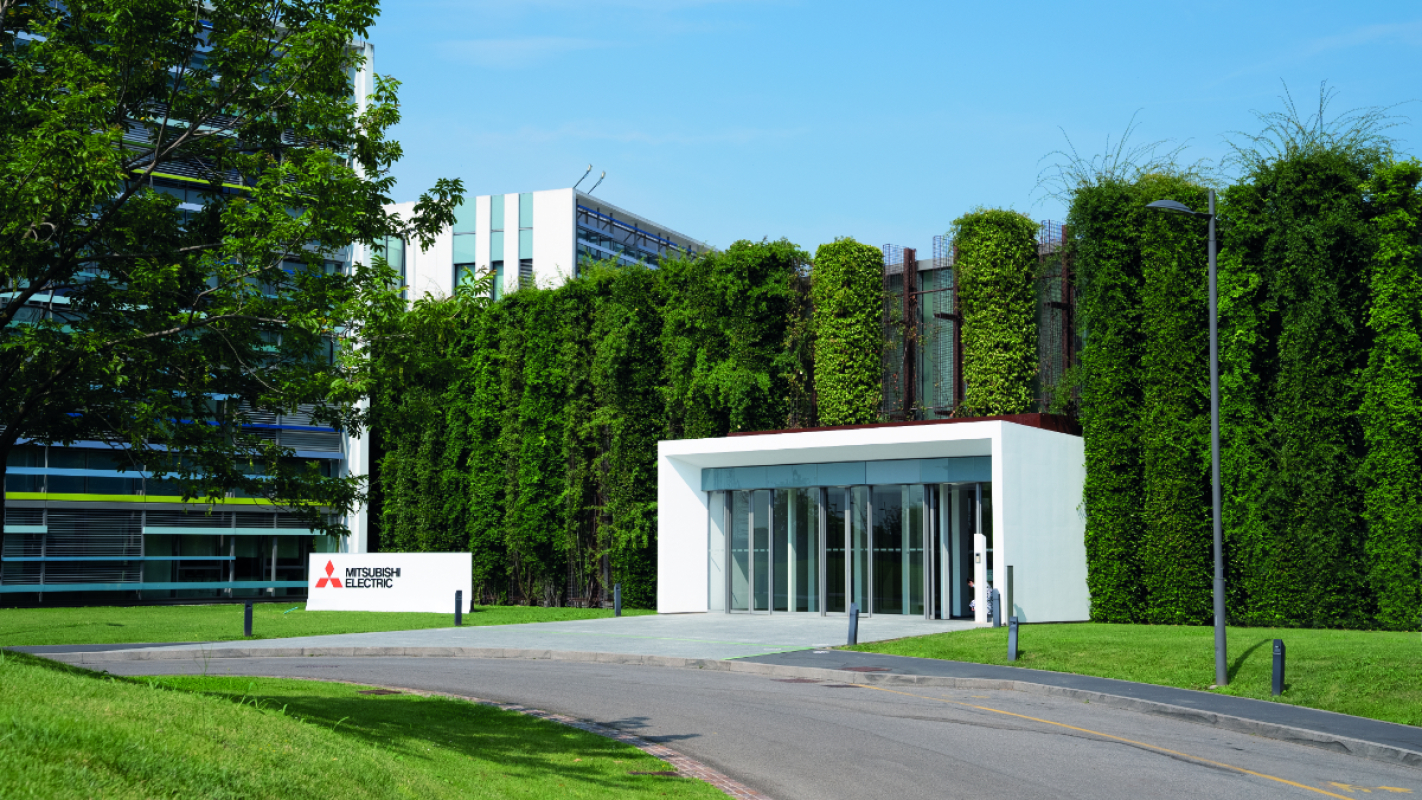 Mitsubishi Electric's Italian branch today inaugurated its new offices designed to better support the work activities of different business units and new ways of collaboration.
The "new normal" that is emerging in the wake of the Covid-19 pandemic is changing the way work has been experienced for decades, pushing companies to create spaces that put the employee and his or her needs at the center and in which technology plays an increasingly important role.
Mirai is designed specifically to encourage collaboration and interaction among colleagues and associates with the presence of open space, flanked by a rich menu of props that encourage privacy and concentration. Together they make up an attractive environment that is practical and comfortable, innovative and relaxed, thanks in part to the smooth alternation of institutional and evocative themes and Italian and Japanese inspirations. Great attention has been paid to the themes of sustainability, light, acoustic and climatic comfort and, in the future perspective, easy maintenance.
The ground floor of the new building is almost entirely dedicated to the Showroom. This area is accessed by passing through an evocative portal where guests are welcomed into the "Mitsubishi Electric world" thanks to the projection of institutional and historical content. Next, they enter the highly modern and technological exhibition area where it is possible to view products from different fields of expertise: Air Conditioning, Factory Automation, Automotive and Semiconductors. A large area is also dedicated to laboratories and training rooms, capable of accommodating more than 80 people.
"The use of the Japanese-language term MIRAI was chosen to maintain the link with the origins of our company and is intended to turn a gaze to new horizons, leaving open the possibility of exploring new frontiers and new knowledge." Says Mario Poltronieri, president of the Italian branch of Mitsubishi Electric, who adds, "A perspective that is rapidly changing the world of work, where it becomes essential to meet the growing need for collaboration, space sharing, and people involvement in new ideas developing process. In designing the new building, we wanted to put our employees at the center, providing them with enjoyable  spaces at any time of the workday, but also places where they can experience moments of relaxation, facilitating both socialization and the possibility of easily alternating between on-site and remote work."
Mitsubishi Electric's partners in the realization of the new building are:
COIMA SGR, Investment & Asset Management;
Colliers Italia, exclusive Tenant Advisor in real estate search and negotiation;
Lombarini22, Architecture & Engineering;
Tétris Design&Build (JLL Group), Construction Management & Fit-Out