Community support
New campaign to eliminate social stigma

New campaign to eliminate social stigma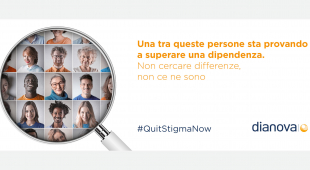 Tuesday, 26 June was the International Day against abuse and illicit drug trafficking.
The Dianova Network, of which Dianova Italia, is a member, launched the "Ending the stigma" campaign which aims to help raise awareness about the physical and psychological consequences of stigmatisation towards those affected by addiction or behavioural disorders.
Stigmatisation of people facing such problems can have multiple implications. It can create a feeling of shame and hinder their decision to start helping themselves. It aggravates social and health problems related to their condition (mental health problems, homelessness, transmission of hepatitis C or HIV) and it can also be an obstacle in finding or keeping a job.
Unfortunately, it is well known that there are difficulties in entering and settling in normal working environments because of discrimination which still exists today. Networks and services acting together, can support these people through social housing, work support paths and dedicated organisations.
The campaign aims to change the attitudes and behaviours of social decision makers and influencers (politicians, health professionals, companies and the media) towards people with addiction problems.
As in the case of the Milan Marathon, we will continue to support the campaigns and initiatives implemented by Dianova Association to help our community and promote greater awareness.