Cultivating talents, designing the future
This is the goal that Mitsubishi Electric has set through its collaboration with the Istituti Tecnici Superiori (ITS); post-diploma courses that offer qualified and specialised technical training for entering the world of work quickly
The event attended by school directors, ITS teachers and entrepreneurs that Mitsubishi Electric hosted at its headquarters, had the aim to highlight the fundamental role that companies, such as ours, play in the orientation of young people and the challenges for a new industrial policy based on environmental and social sustainability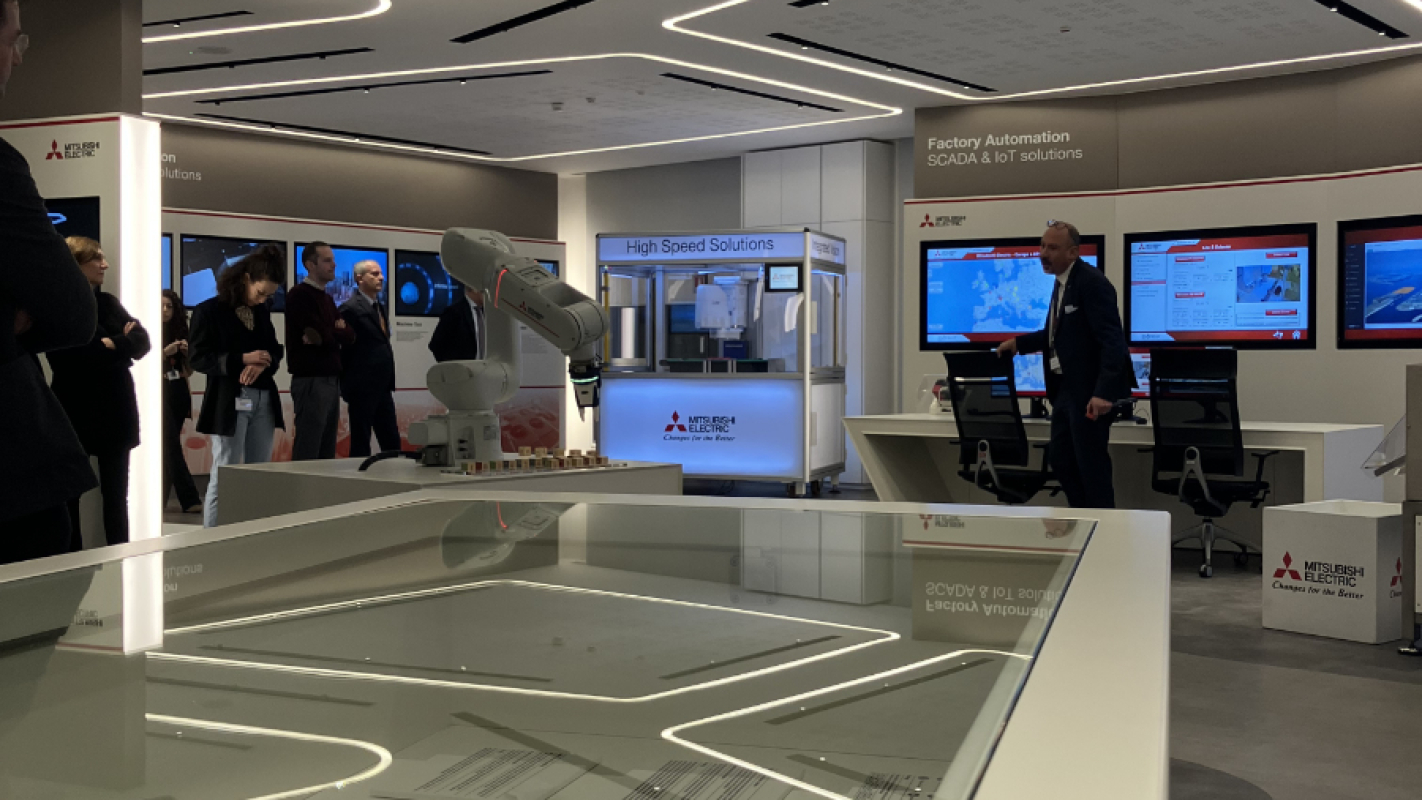 On Monday the 30th of January we hosted the presentation event of the new Showroom Area, located in the innovative Campus Energy Park in Vimercate, at our Mirai headquarters.
During the meeting, we talked about our commitment to developing a culture of innovation, our constant help in supporting young talents to guide them into the workplace, and giving them useful skills to identify and perform the professions of the future. The event was attended by school representatives from the ITSs with which we have been collaborating for a while, managers from our Factory Automation and Climate Control divisions, and guests from the business and technology world such as Gianna Martinengo from the ETS Women&Tech® Association, as well as our President, Mario Poltronieri.
For Mitsubishi Electric, education is, in fact, essential for spreading the culture of automation and meeting individual market needs by accelerating the processes of innovation and technological development. 
Gianna Martinengo's vision of science and technology that led her to always put people and their needs at the centre, making them accessible to everyone and suitable for sustainable development, found many similarities with our claim 'Changes for the Better'. For us, this claim represents the incentive to always strive for something better as we continue to change and grow. Each of us is in fact united by a strong aspiration and a constant passion for change, which reinforces our commitment to create 'an even better future'. 
We showed the new showroom area of over 500 square metres dedicated to Mitsubishi Electric's most innovative technologies and illustrated our many programmes in the field of education. 
A meeting that we are sure has provided new tools for the education of new generations, helping them to become more aware of their role within society, where the ecological and digital transformation must maintain and respect the centrality of the human being, in this time of major skills transformation.