The value of STEM subjects
The tenth edition of 'Deploy Your Talents' has come to an end, with Mitsubishi Electric committed to training tomorrow's talents
Once again this year, together with Fondazione Sodalitas, we contributed to the relaunch of STEM disciplines by promoting the spread of technical and scientific subjects and helping to overcome gender stereotypes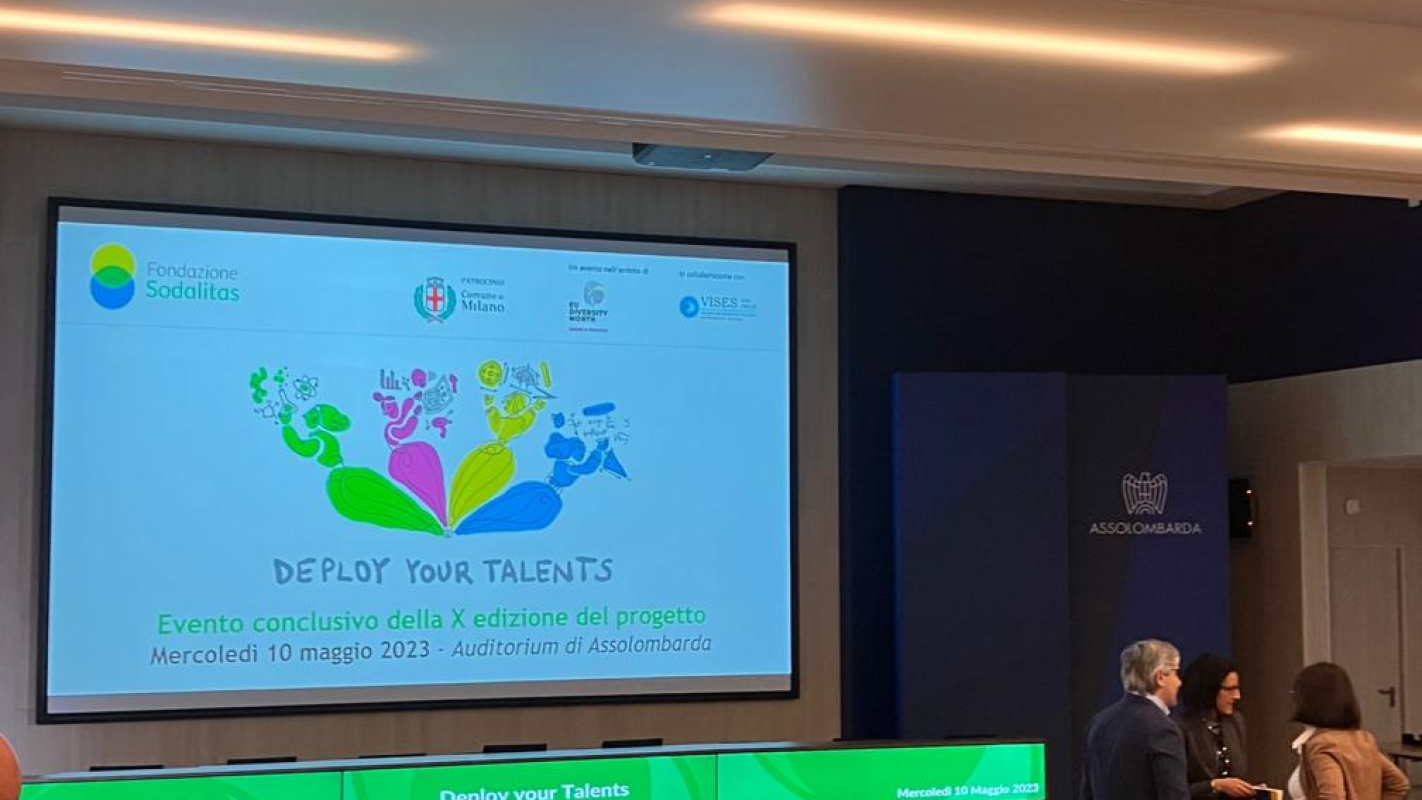 Project: Sodalitas
According to the Global Gender Gap Report, Italy ranks 63rd in terms of gender equality out of a world-wide index of 146 countries, and the gender gap is even wider when analysing the technical-scientific professions where only 17.6 per cent of the female gender (1 in 6 graduates) has a qualification in the scientific and technological disciplines. 
For years, Mitsubishi Electric has been promoting many educational activities aimed at providing young people with knowledge and technical skills to prepare them for the professional world, helping also to align the competences required by companies and the skills possessed by the generations that have just entered the working environment, or will enter it in the next few years. 
With the aim of revitalising STEM studies and creating the conditions to bring young women closer to these fields, this year Mitsubishi Electric has taken part in the Fondazione Sodalitas initiative 'Deploy Your Talents', event included as part of the European diversity month. 
In particular, Mitsubishi Electric will work with the students of the III BLS of the Liceo Scienze Applicate IIS Mapelli in Monza, combining theoretical and practical aspects of school didactics to provide the boys and girls with new training tools that will help them find their way in their future careers.
Our students developed a project in which they imagined taking part in two types of interviews: one taking place in the 1990s and the other in 2043. The comparison brought out and reflected on the different ways of selection process by firms, but also the needs and requirements of the candidates, between the past and the future. 
An experience that once again turned out to be useful and valuable. This edition involved as many as 19 companies and 12 high schools, totaling about 400 students, and also obtained the Patronage of the Municipality of Milan.