We draw high school students towards robotics
During 2017 Mitsubishi Electric italian branch met more then 200 students from five local technical high schools with the purpose to approach technical education to business world, focusing on industrial automation and robotics areas.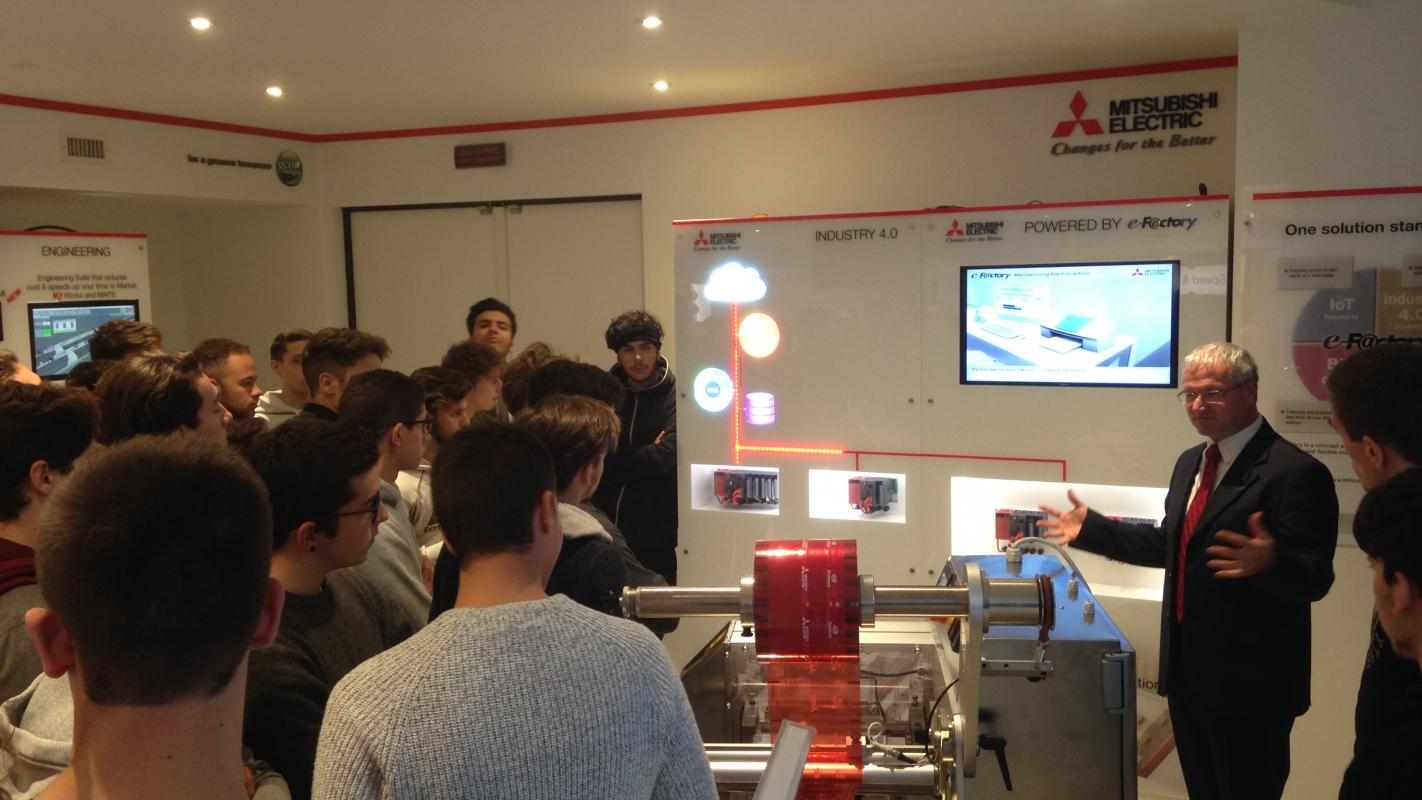 Project: Activities with high schools and ITS
The "School Open Door" initiative started, following the opening of the new Training & Demo Room Factory Automation & CNC at Mitsubishi Electric's Agrate Brianza premises. Thanks to this inauguration, and to the importance that our company has always attributed to education, the Industrial Automation Division has involved five local upper technical schools - Istituto Hensemberger of Monza, ITIS Volta of Lodi, ITIS Giorgi of Milan, ITIS Leonardo da Vinci of Carate Brianza, ITIS Einstein of Vimercate - organising structured courses and visits to the company for a theoretical and practical education on the subject of robotics.
All the 200 or more students involved have participated in a two-day course with a programme which included, either an educational session on the basis of robotics, or a visit to the Demo Room Factory Automation & CNC with illustrations of various robotic applications. Furthermore, the initiative was followed up at the premises of the upper schools, where Mitsubishi Electric technicians installed a robot thanks to which the students had the opportunity of increasing their knowledge of robotics and learning to programme trajectories as a function of the indications of the demonstrator.
The experience was considered as very interesting by all who participated and has contributed towards orienting the aspirations of the students, as well as expanding the teacher's horizons towards new aims regarding knowledge. The activities of the "School Open Door" initiative will begin again at the start of the 2017/2018 school year, to remain at the side of the new generations and to offer them knowledgeable support in the process of preparing for the world of work.