A LEED PLATINUM-certified headquarter
When real estate development translates into innovation and environmental protection
Mirai, our new headquarters, holds the international certification of energy efficiency and ecological footprint of buildings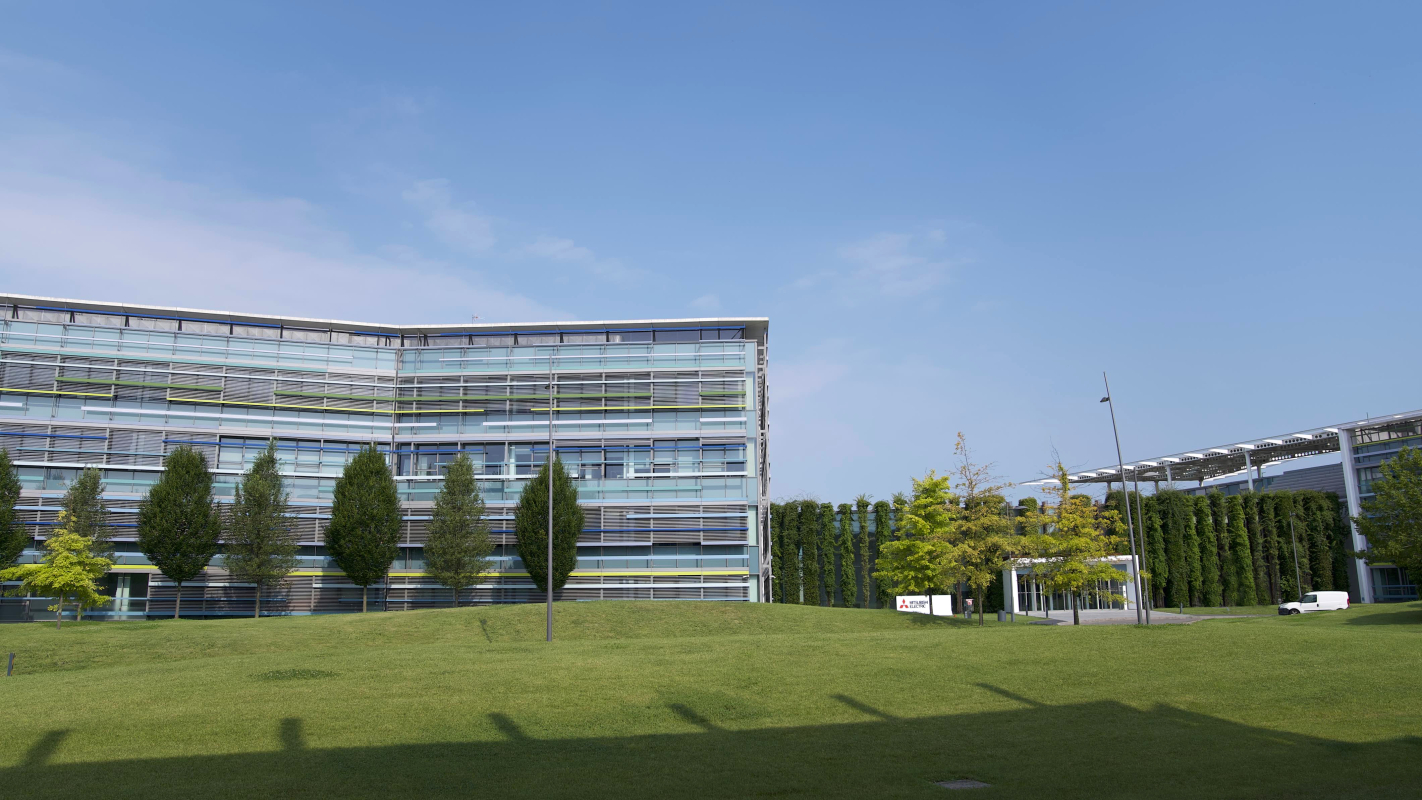 Among the priority responsibilities of our company, in addition to our commitment to providing excellent and environmentally sustainable products, is that of being responsible members of the communities in which our sites are located. For this reason, when choosing our new headquarters, it was essential for us to identify a building that was in line with our concept of future and innovation but also that respected the principles of environmental sustainability and rationalization of energy consumption. 
The new building, named MIRAI, which means future in Japanese, is a modern, state-of-the-art building within the Energy Park in Vimercate, which is already home to other innovative companies but, importantly, holds the "LEED Core and Shell" energy efficiency and carbon footprint certification.
LEED (Leadership in Energy and Environmental Design) certification for buildings is a system for assessing a building's environmental impact and sustainability performance. It was developed by the U.S. Green Building Council (USGBC) and can be applied to different types of buildings, such as commercial, educational, residential and industrial buildings.
LEED certification uses a scoring system based on a series of credits that evaluate the building's environmental performance in several categories, such as energy efficiency, water management, indoor air quality, use of sustainable materials and resources, innovation, and design.
To achieve LEED certification, the building must achieve a minimum score in each category and a total score sufficient to achieve one of four levels of certification: Certified, Silver, Gold or Platinum. LEED certification is internationally recognized and can help buildings reduce energy costs, improve occupant health and well-being, and increase property value.
It is, in fact, the case of our new building Mirai, which, thanks in part to the Mitsubishi Electric air conditioning system that brings down CO2 emissions on site and reduces energy consumption compared to a traditional system, achieved the prestigious LEED PLATINUM certification. A building that is in line with our mission to contribute to the realization of a dynamic and sustainable society through continuous innovation and a commitment to always achieving something better. Simply stated, "Changes for the Better!"