Technology and quality
Cooling and heating ever more efficiently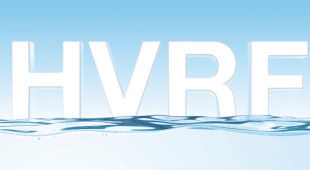 The new Hybrid City Multi VRF System (HVRF) is the world's first and only two-pipe system for simultaneous cooling and heating with R2 heat recovery, which combines the advantages of the direct expansion system with those of a traditional hydronic system.
Thanks to this technology, it is possible to build complete heating and cooling systems based on renewable energy sources in a single system, with each interior unit capable of being used independently for both and cooling.
This technology is based on the City Multi R2  heat recovery system and is made up of an external R2 unit and the new Hybrid BC (HBC) Distributor. Thanks to this innovation, heat removed from rooms that need to be cooled is not directed straight outdoors, but is used in turn to heat rooms that need it.
There are numerous benefits of this technological innovation:
Heat and cool simultaneously
40% energy savings compared to a liquid cooler
High energy efficiency
Ideal comfort
Decrease in the volume of refrigerant gas used in the system
Lastly, simplified installation and greatly reduced maintenance needs meet reliable and well- operation compared with traditional systems.