Technology and quality
Creating value through universal design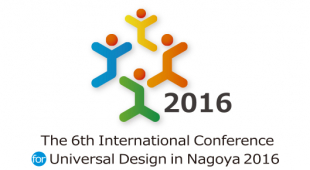 Mitsubishi Electric presented seventeen products at the "Sixth international conference on universal design" held last December at the Nagoya Congress Centre.
What is meant by universal design?
It is the design of specific products, buildings and environments, usable by all, in the greatest measure possible, independently of age, ethnicity, culture and physical capabilities.
In the International Declaration on Universal Design, published on the occasion of the first conference at Yokohama in 2002, it was defined as the creation of social environments which respect and support the dignity of human beings.
A proactive approach centred on the person, which tends to improve the quality of life of everyone but, above all, those of those at risk of exclusion from processes of social and technological progress.
Creating Shared Value through Universal Design is the actual theme of the conference. From consumer electronics to public structures, passing through to the more industrial applications, these are the twenty-seven products presented by Mitsubishi Electric:
Voice activated design functions;
Rakuraku rice cooker;
Mitsubishi HEMS-ST03 (Domestic energy management system);
refrigerator (series CX);
programmable automation controller (MELSEC series iQ-R);
Rakuraku Assist: Initiative aimed at the development of safe, amusing and easily used products;
standard lift (Series AXIEZ) with side-wall mounted control panel and stainless-steel buttons with Braille characters;
viewing systems for trains;
illuminated direction indicators for automobiles;
space projections for treatment systems with particle beam;
rapid Rakuraku audio guide for domestic appliances;
air conditioner (Series MSZ-Z);
navigation system and head-up display (Series NR-MZ200 and DU-200HU);
more efficient production establishments supported by universal design;
CNC machine controller (Series M800 and M80);
TV LCD 4K (Series LS3);
cordless iNSTICK vacuum cleaner.