Mitsubishi Electric Develops Scene-Aware Interaction Technology
More natural and intuitive human-machine interaction through scene awareness
Mitsubishi Electric Corporation announces the development of a technology that, for the first time in the world, can create an intuitive and extremely natural interaction with humans based on the ability to analyze scenes and translate multimodal sensing data into natural language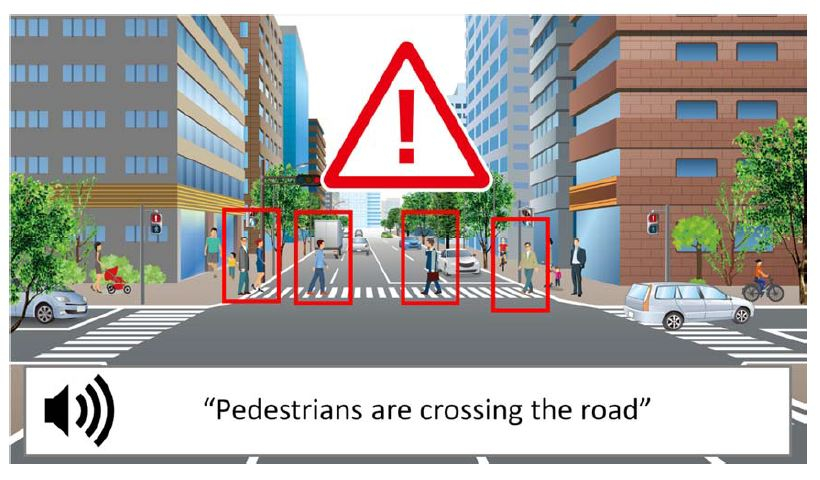 Integrated into the new technology, Scene-Aware Interaction, is Mitsubishi Electric's proprietary compact artificial intelligence (AI) technology called Maisart®*, which enables the analysis of multi-modal sensing data to create an extremely natural and intuitive interaction with humans by generating a natural language based on context.
The technology recognize contextual objects and events based on multimodal sensing information, such as images and videos captured with cameras, audio information recorded with microphones, and localization information measured with LiDAR.
Scene-Aware Interaction for car navigation, one target application, will provide drivers with intuitive route guidance. For instance, rather than instructing the driver to "turn right in 50m," the system would instead provide scene-aware guidance, such as "turn right before the postbox" or "follow that gray car turning right." Furthermore, the system will generate voice warnings, such as "a pedestrian is crossing the street," when nearby objects are predicted to intersect with the path of the car. To achieve this functionality, the system analyzes scenes to identify distinguishable, visual landmarks and dynamic elements of the scene, and then uses those recognized objects and events to generate intuitive sentences for guidance.