New AI developments for human identification
The new system makes it possible to recognize subjects caught on surveillance cameras with great speed and accuracy through innovative use of artificial intelligence
Mitsubishi Electric has developed Artificial Intelligence technology to quickly and accurately identify, monitor and search for human subjects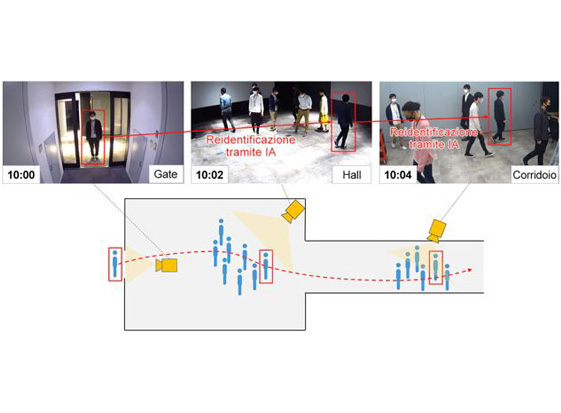 Mitsubishi Electric marks a new step in the world of innovation with a new Artificial Intelligence technology that identifies individuals caught on multiple surveillance cameras in one-tenth the time compared to conventional AI. The new system makes it possible to perform reidentification, tracking and search operations very efficiently and accurately, and is not affected by variations in camera angles or different subject poses, thanks to a special compression that eliminates data size and speeds up image processing.
Most importantly, AI works even if the subject is wearing a mask or similar clothing to other individuals nearby.
The areas of application for Mitsubishi Electric's new technology might, as a result, be multiple including the monitoring of suspicious individuals and missing children, using multiple cameras, or in the field of customer service, for people flow analysis.
For more, read the full press release.