AIRC is the first private financier of cancer research in Italy and for over 55 years has made the fight against breast cancer one of its most important challenges.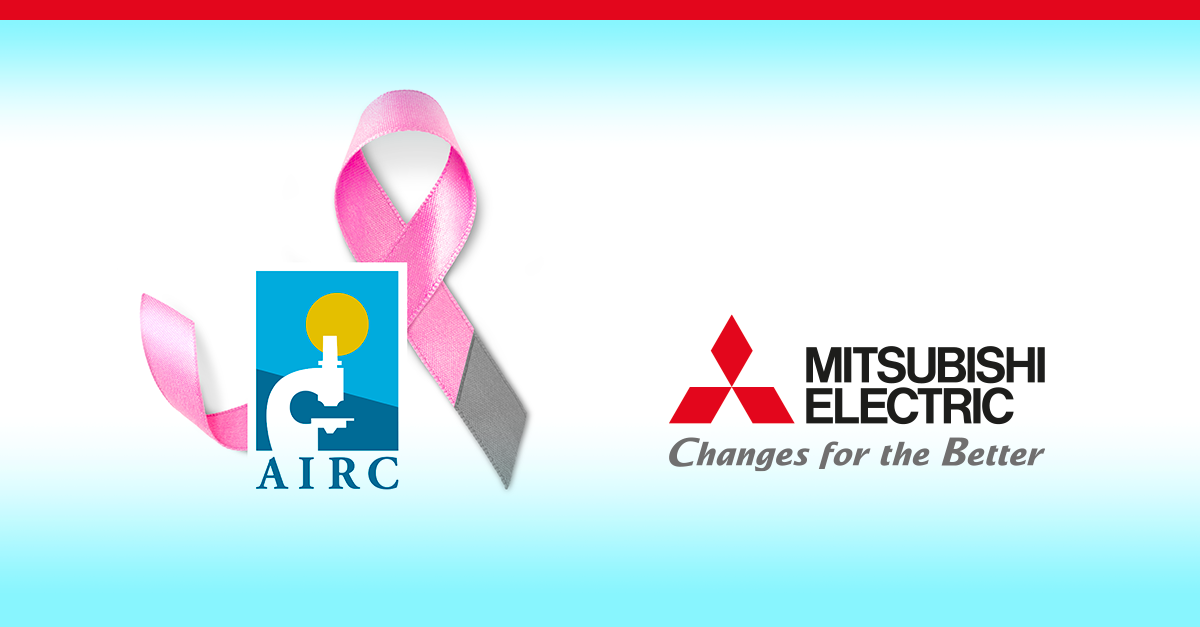 Thanks to the results obtained in recent years it was possible to offer new possibilities for therapies and treatments. A goal that could be achieved also with the help of over 20,000 volunteers involved in fundraising throughout Italy, 4.5 million active donors each year, 7,000 corporate donors and 402,000 students from schools and universities involved in AIRC projects.
These are very important numbers, to which we at Mitsubishi Electric want to contribute with the creation of a specific fundraiser accessible via the website www.retedeldono.it/it/iniziative/fondazione-airc/together-is-better. The goal is to use the proceeds to finance a three-year scholarship for a young Italian researcher in the field of breast cancer research.