A special pizzeria that nourishes inclusion
It is an example of inclusion and solidarity that puts people at the center, created by those who live the problem every day
PizzAut is a very unique project: it is the first pizzeria in Italy run by young people with autism spectrum disorder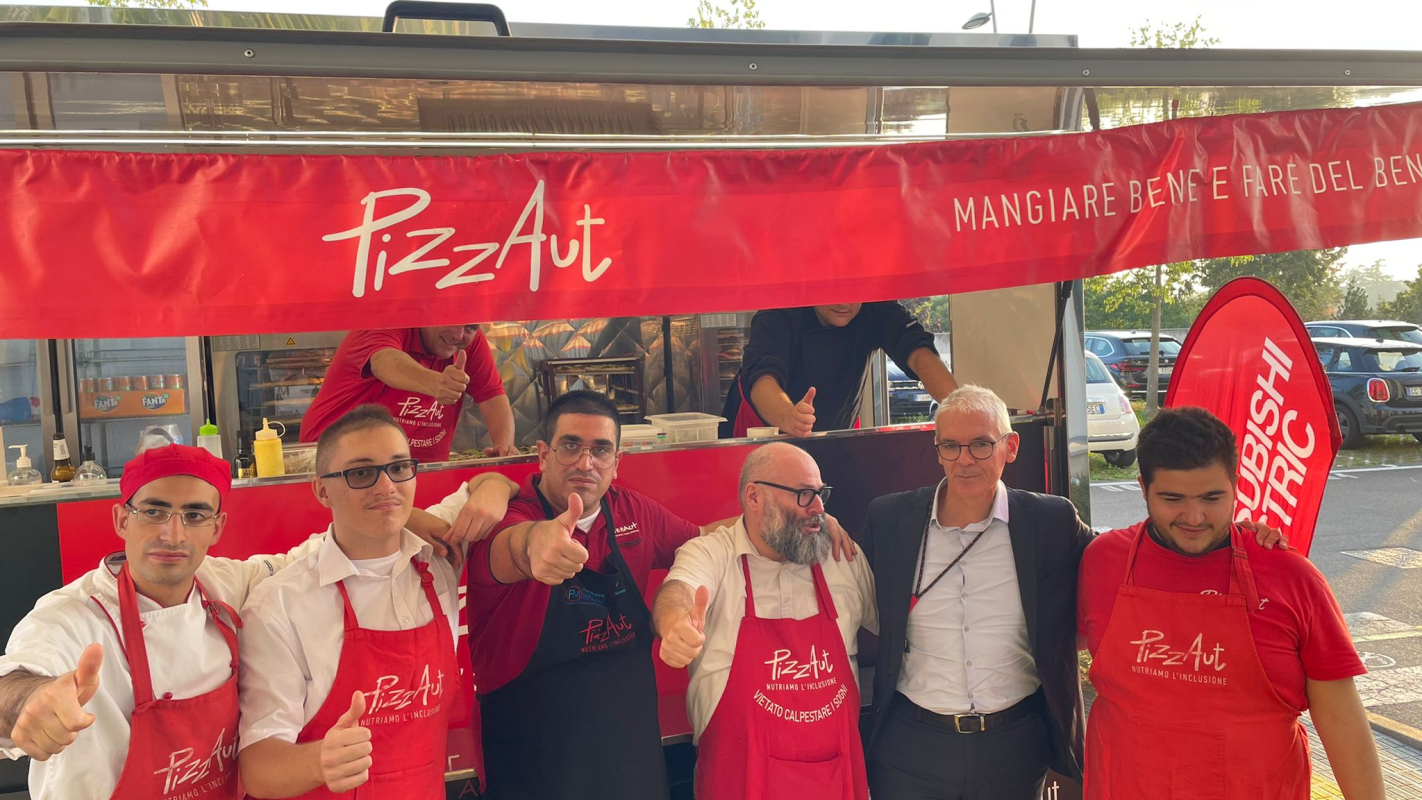 Project: PizzAut
Between Milan and Brianza there is a very special pizzeria where the secret ingredient is solidarity and where it is possible to taste true inclusion. It is called PizzaAut and is a place run by young people with autism spectrum disorder supported by catering and rehabilitation professionals.
PizzaAut is a true laboratory of social inclusion and represents also a model that offers jobs, training and dignity to these people who are often left out of the world of employment and social relations.
And where pizza really does all the good, there is also Mitsubishi Electric, which has decided to support PizzaAut in developing some projects also by engaging this young team.
In fact, in October our company organized in Vimercate, at the headquarters, an event-aperitif exclusively for employees with the support of the most incredible food truck in the world: the PizzAutObus. With great enthusiasm and professionalism, the guys prepared and served pizzas, introducing themselves and telling their stories. Nico Acampora, the tireless founder of PizzAut, also accompanied them, anticipating a new project... to which we couldn't say no!
This is #100mattoni, the initiative aimed at opening a new pizzeria in Monza that Mitsubishi Electric will support through a donation. Our company will also supply the air conditioning system for the area.
But it won't be just a restaurant: a training academy will also be established in the new PizzAut where young people can be initiated into the world of catering as well as the project 'Palestra di Autonomia Abilitativa,' where they can experience independent living.
The opening of the new space of more than 1,100 square meters with 350 seats and where 25 young people will be hired and trained, is scheduled for April 2, 2023 on World Autism Awareness Day.
Good luck PizzAut!