Inauguration of the new Air Conditioning Laboratory
Mitsubishi Electric and Opere Sociali Don Bosco have inaugurated the new Air Conditioning Laboratory in Sesto San Giovanni (MI)
Together with the Opere Sociali Don Bosco of Sesto San Giovanni (MI), Mitsubishi Electric has installed the 'Air Conditioning Laboratory' that provides a teaching room with technical equipment for practical training in thermo-hydraulics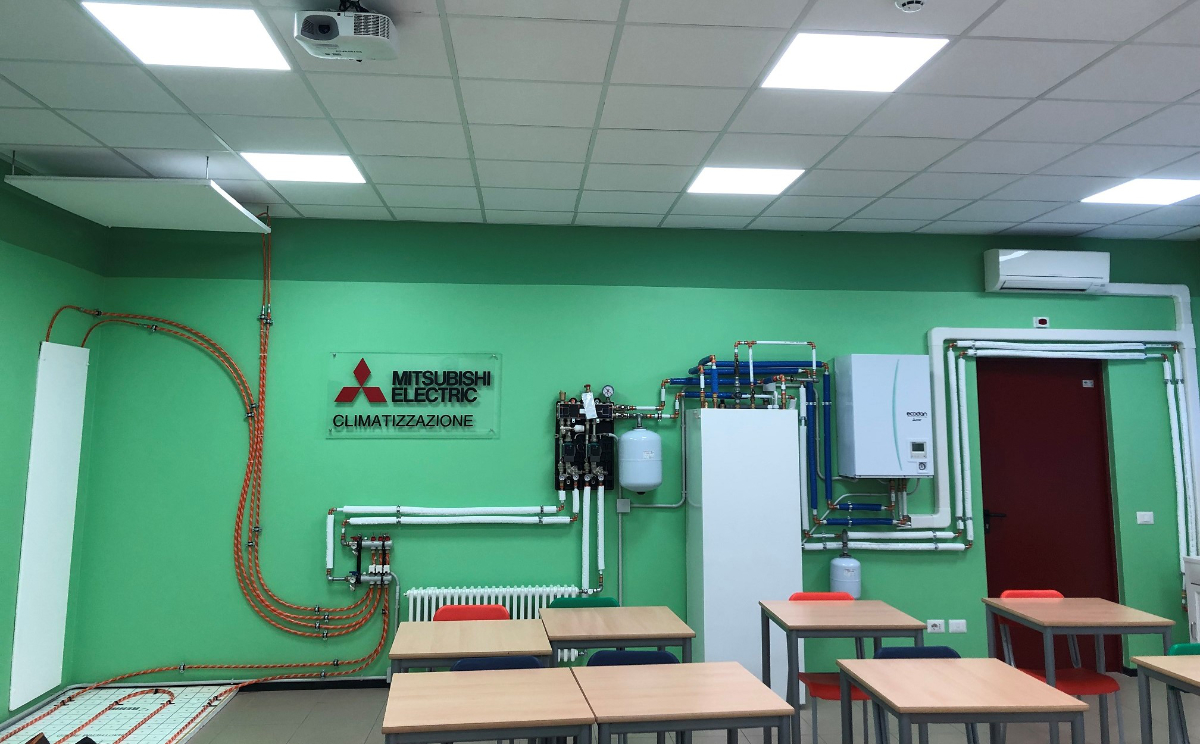 Project: Activities with high schools and ITS
Born from the collaboration between Fondazione Salesiani Lombardia per la Formazione e il Lavoro - CNOS-FAP and Mitsubishi Electric, which was in charge of the technical design together with Air Teknic, the project will allow students to experience the practical function of heat pumps, as well as to know the main features of the related types of systems (heating, ventilation and air conditioning).
The new Air Conditioning Laboratory is in fact equipped with walls with heat pump (with an internal unit that manages it), a kettle, a collector, a radiator for high temperature, radiant panels on the ceiling, floor and wall and a sink to test the hot water, as well as equipment and small parts necessary for pratice, so as to allow students a professional training 'on field' in which to experience the processes of thermo-hydraulic systems on a practical level.
This project is part of a long-standing partnership between Mitsubishi Electric and Salesiani Schools. This collaboration highlights the importance the Company gives to the partnerships with professional institutes, which are fundamental to help students acquire technical skills useful to enter the workplace and also to connect schools to firms and territories.