On-site courses for ITS students are back
During the month of October alone, we hosted more than 50 young people from different schools across the country
Mitsubishi Electric is collaborating with ITS to enable students to get hands-on experience with the company's technologies and impart the know-how needed to use them to the fullest. In-person courses were resumed in October, hosting more than 50 students.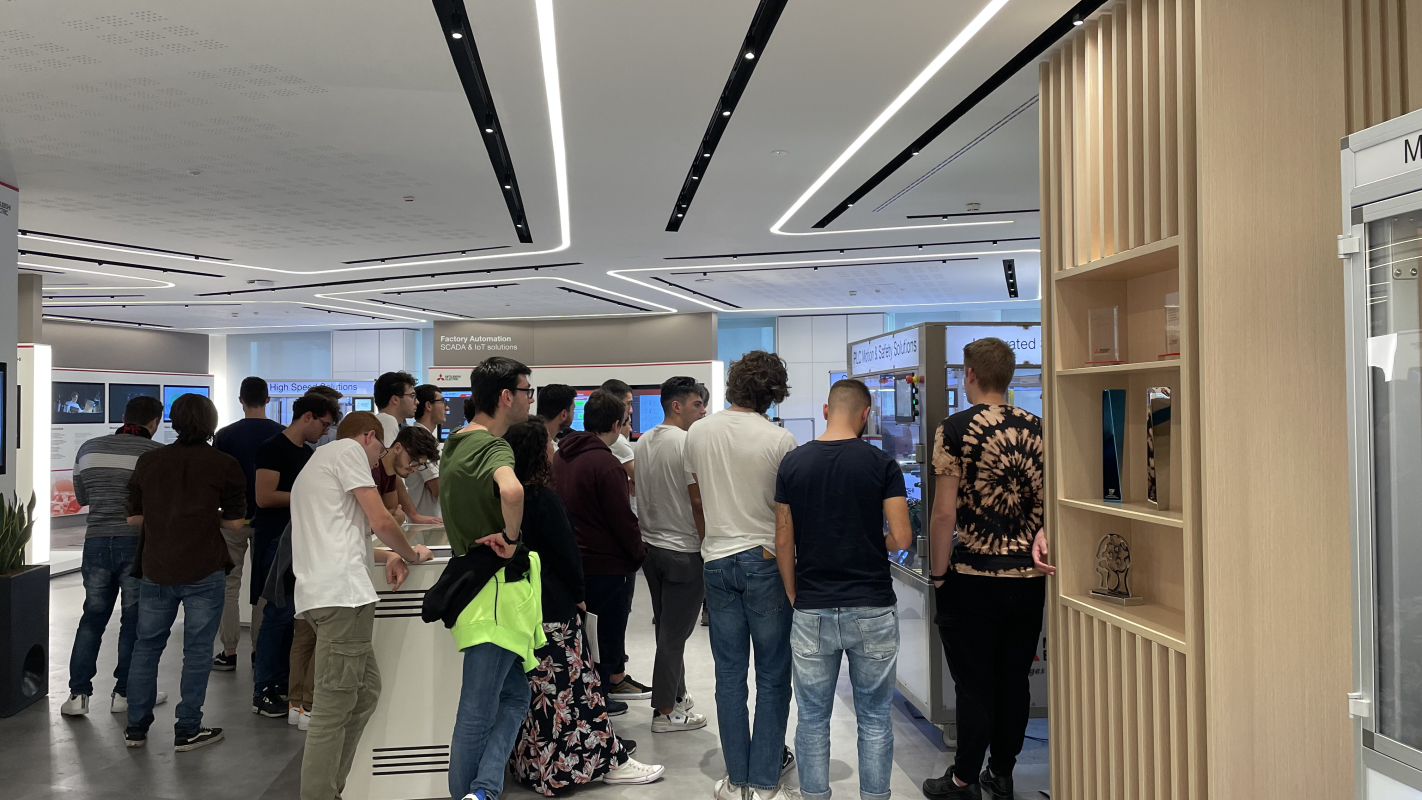 Project: Activities with high schools and ITS
The month of October was a month full of news for our branch in which we were able to resume some of the in-person activities that the measures to limit the spread of the pandemic had prompted us to carry out in online mode. Among these, we were particularly proud to be able to host in the new training and showroom spaces of our Mirai Headquarters in Vimercate the young students participating in our courses developed in collaboration with ITS (Istituti Tecnici Superiori).
For us at Mitsubishi Electric, education is fundamental to spread the culture of automation and air conditioning and to meet individual market needs by accelerating the processes of innovation and technological development, as well as to close the skills gap between competences acquired at the end of schooling and skills required by companies.
In Italy, in fact, the gap between demand and supply of technical professions is still large compared to other European countries and the number of young people earning these degrees is small. But it is also immediate to observe that the vast majority of students graduating from ITSs quickly find employment and very often the profession is consistent with the studies pathway.
For this reason, we have activated the AcadeMy program and the Mentor ME platform, and we collaborate on an ongoing basis with ITSs to enable students to get hands-on experience with our technologies and transmit them the know-how needed in order to use them to the fullest. Educational training proposals like these are therefore able to rebalance disparities and cover the priority areas of our country's economic and competitive development, while at the same time promoting innovation processes in strategic areas.
In October we hosted more than 50 young people from different Institutes all over the country, including Fondazione Green Vimercate, ITS Prime Florence and ITS Aerospace in Turin, who took courses in Climate Control and Factory Automation. The project will continue in the upcoming months, between November and February, with several appointments involving the ITS Maker Bologna, ITS Lombardy institutes based in Sesto San Giovanni (MI) and Bergamo.