Our green commitment to EcoPro 2017
During EcoPro 2017, performed to the Tokyo Big Sight exhibition centre, societies of  Mitsubishi Electric group exposed their products and "green" technologies.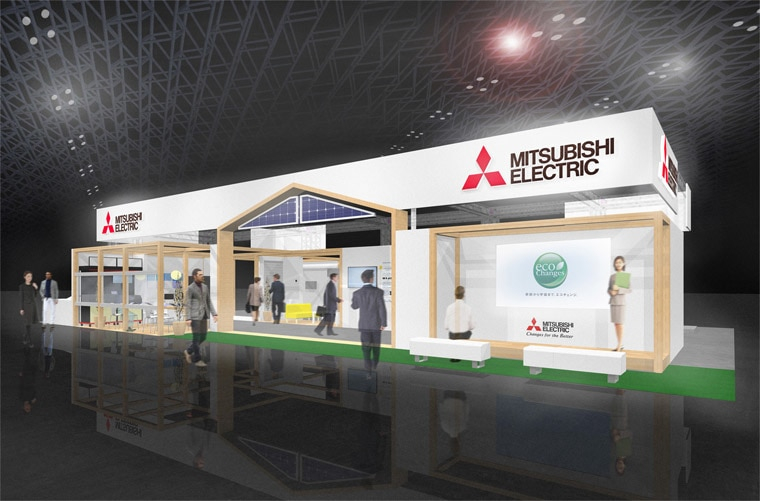 In line with the Eco Changes slogan, we have always put our efforts into creating an ever-greener tomorrow, with avant garde environmental technologies and an exceptional production drive.
It is in this light that the companies of our group showened their "green" products and technologies during EcoPro 2017, one of the most important fairs dedicated to ecology in Asia which was held at the Big Sight exhibition centre in Tokyo from the 7th to the 9th of December.
Numerous initiatives were hosted at the stand within the company's ecological sphere, with the central theme being Mitsubishi Electric's Eco Changes: Eco-oriented Life Starting at Home. Avant garde products and technologies were presented for applications ranging from consumer's homes to space, in order to demonstrate how the company contributes to an ecological life and ever-growing sustainability in society, even through objectives of sustainable development.
With the aim of encouraging visitors to think of a better future together, we presented a vast range of products and technologies, dividing them into three areas: One dedicated to home interiors (intelligent solutions for the home and ecological household appliances), an area of external environments (technologies for supplying electrical power to the Smart Community, for electrical water treatment systems and for observation satellites) and another area dedicated to company social responsibility initiatives (Corporate Social Responsibility, or CSR)