Technology and quality
Since 1985, an ever-evolving story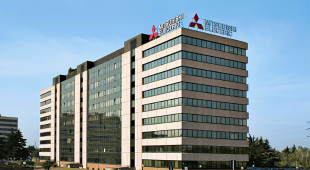 The history of our company in Italy began over 30 years ago, in 1985, when we set up our own direct selling network there. Since then we have come a long way. Today, we have as many as 240 employees, commercial offices in Padua, Rome and Turin and a head office in Agrate Brianza, structured with five ever-expanding business divisions and covering Air Conditioning, Industrial Automation, Automotive, Semiconductors and Transportation sectors.
Throughout this time, there is something that Mitsubishi Electric has constantly paid attention to, that is people and the integration of the various communities in which we operate. Trust, Quality, Technology, Citizenship, Ethics, Environment and Growth are the guiding principles of all our business activities. With this philosophy, Mitsubishi Electric has chosen to support, both locally and nationally, numerous social projects and initiatives with causes such as the preservation and promotion of cultural and artistic heritage, support for museums, collaborations with universities and higher education institutions and contributions to the development of programmes for the integration of people with disabilities. But not only. Mitsubishi Electric is committed to contributing to creating a sustainable society through a extensive range of environmentally products and services. Since July 2009, the Italian branch is also ISO 14001 certified, confirming our commitment to a greener future!
Our is thus our 30-year story as it was celebrated last December at an evening in which President Watanabe reminded us that, "This company is made up, above all, of people who passionately instil our values ​​every single day. You are the ones that have made these last 30 years of Mitsubishi Electric Europe in Italy possible".